2018 Show Features
Renew, Refresh and Restore your Home. At The Great Big Home & Garden Show, everything that you need to turn your home and garden dreams into reality can be found under one roof. Explore more than 600 exhibits, Engage with more than 1,000 experts, and Envision unique gardens themed around Music!, the Main Stage and Cooking Stage with HGTV Celebrities, local experts and chefs and our Idea Homes! Satisfaction guaranteed – or the price of admission is on us.
idea homes
Whether your dream home is a rustic cabin that's completely off the grid, or you prefer a modern space with the latest high-tech amenities, our Idea Homes have you covered! Tour the 2,100 square foot cabin built by Weaver Barns, and explore Xtend Technologies' Hi-Tech Luxury Lower Level Living and watch your dreams come to life! Click here to learn more!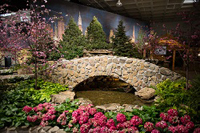 GARDEN SHOWCASE
Explore the 12 Music! themed gardens created by some of Northeast Ohio's top landscapers, who've gathered inspiration from hits like "America", "Red Red Wine", "Margaritaville", and more!
Click HERE for additional information.
Tiny Homes built by Small Spaces CLE
Tiny Homes built by Small Spaces CLE will let visitors see why tiny homes are one of the biggest trends in home design. Walk through two homes – each under 200-square-feet – and experience first-hand why a luxury home doesn't always mean thousands of square feet. The homes will also provide inspiration for streamlining and enhancing the efficiency of any home or apartment.
Elevated Outdoor Elegance
Experience the best of both worlds when it comes to your outdoor living space. Elevated concrete decks allow aesthetic, durable and maintenance free qualities of decorative concrete to be used to create your outdoor living at any elevation. With this product, you can have all of the benefits of a patio regardless of the elevation of your back door or the terrain of your lot. Imagine being able to safely have a fire pit, water feature or even a real masonry wood fired pizza oven just outside your door! Unlike typical decks, this product is constructed out of structural steel and concrete, the two strongest materials in the building industry. Your deck will hold up to all weather, insects, decomposition, corrosion, heat, even fire!
Main Entrance Feature to Garden Showcase
Get a preview of Crocker Park's beautiful summer garden creations at the entrance of the 2018 Great Big Home + Garden Show's Garden Showcase. Crocker Park's gardens are constantly evolving with new and interesting plant life. Crocker Park's designers experiment with new materials, often giving life to reclaimed pieces by finding artistic uses for them. The gardens at Crocker Park are a key component of the property's placemaking approach to create vibrant, cutting-edge gathering places that are enjoyed by millions every year.
www.crockerpark.com
| | |
| --- | --- |
| Created & Sponsored by: | |
Flowers, Flowers, Flowers
The fragrance of Spring will be in full bloom when entering the Show as you encounter The Flower Wall Entrance designed by A.J. Heil Florist and sponsored by the Ohio Lottery. Have fun posing and posting to social media colorful pictures in front of this fun flower feature!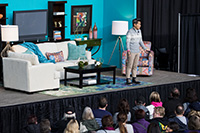 main stage & cooking stage
An annual crowd pleaser, The Main Stage and Loretta Paganini Cooking Stage offers attendees home and garden tips by nationally recognized home improvement celebrities and local experts, as well as exciting culinary demonstrations by area chefs.

The state-of-the-art kitchen stage and vignette featuring the latest appliances, cabinetry, flooring and more will be designed and built by the Home Builders Association Remodelers Council for consumers to tour between stage presentations.

Please see our stage schedule for appearance dates and times.
PETITTI GARDENING STAGE
At The Petitti Gardening Stage, daily gardening seminars on landscape design, floral and furnishing outdoor rooms will be held by Northeast Ohio landscape experts. The Petitti Floral Mart will feature outdoor furniture and numerous plants for purchase.
Learn more about Petitti Garden Centers at petittigardencenter.com.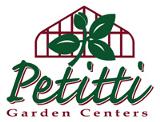 DIY Inspirations: One Nightstand Challenge in support of Habitat for Humanity
When it comes to your bedside tables, there's no need for a long-term commitment. Make a statement with One Nightstand! From bright colors to luxurious textures, DIY nightstands are trending. Six of Cleveland's most stylish bloggers have been challenged to take a basic nightstand from bland to bold, using only a frugal $50 design budget. You'll have the chance to take their dreamy creations home and make them a part of your bedroom by placing a silent auction bid on your favorite, with 100% of auction proceeds benefitting a local chapter of Habitat for Humanity, the world leader in providing families with a safe, affordable place to live.
"U Got Mail"
Local celebrities compete for bragging rights by decorating a mailbox. Consumers can then vote on their favorite and silent bid for the chance to take one home. The proceeds from the mailboxes will be donated to a local charity.
THE HOME BUILDERS ASSOCIATION HOUSING RESOURCE CENTER
If you are renovating, a recent new home owner or if you are in the market to build…. rejoice! Direct access to the industry's top professionals is at your fingertips! Avoid renovation disasters by using our expert resources for relevant and practical advice, free of charge! Bring your homes photos, plans, or ideas and get expert advice from a professional. It's your chance to talk one on one for 15 minutes about your home project – just the right amount of time to make magic happen. Located next to the Main Stage.

Visitors may choose from the following:
A Designer Date
A Remodel Review
A Builder Briefing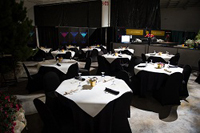 CLUB CAMBRIA
If you need to relax and rejuvenate after a long day at the show, saunter over to our chic, design-inspired Club Cambria. Join us in our quiet nook for a glass of wine and a light snack to put the pep back into your step. Give your feet a break from walking the show floor without losing out on all the action. The Club is located in the middle of the Show Floor.

| | |
| --- | --- |
| Sponsored by: | |
I-X BISTRO
Show attendees can relax and enjoy fine dining among the beauty of the Garden Showcase in the I-X Bistro, a full-service, white-tablecloth restaurant.
| | |
| --- | --- |
| Sponsored by: | |
Rosanna's Favorite Finds
Rosanna, Show Manager of the Great Big Home + Garden Show, will select her favorite finds from the 2018 show. The favorite finds will also be featured in the Show's Official Show Guide and highlighted on the Show floor.

| | |
| --- | --- |
| Sponsored by: | |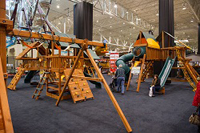 PLAYGROUND WORLD'S KidZone
Kids can have fun in Playground World's KidZone, which features slides, swings, basketball hoops and the world's safest fully-enclosed Springfree™ Trampoline. Parents can also sign-up to win their choice of one of three high-quality products that kids can enjoy for years!
Visit pgworld.com for more information.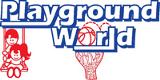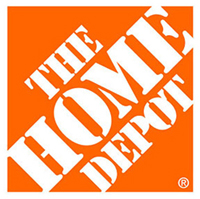 Home Depot Kids' Workshop
Bring the kids for a Home Depot Kids' Workshop! Children will learn how to use a hammer while constructing a small project of their choice and leave with their own orange workshop apron.
the home show gives back
Help the Jimmy Malone Scholarship Fund of the Cleveland Scholarship Program send a deserving local student to the college of his/her choice for four years. When purchasing tickets online, visitors to the site will have the opportunity to donate to this deserving charity! www.jimmymalone.com

The Greater Cleveland Habitat for Humanity, which builds homes to strengthen neighborhoods and bring urban and suburban communities together, will have a Restore booth at the show where attendees can contribute to the fund to build a Habitat for Humanity home or purchase home products and appliances at extremely discounted prices.

See the work of the Top 10 finalists on display throughout the show in the 2018 Student Model Home Design Contest. Finalists will be selected from all participating student's grades 10-12, currently taking classes in the building trades at schools across Northeast Ohio.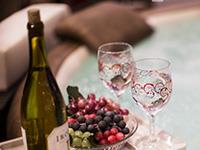 Networking Nights
Enjoy the show while making new connections at one of several Networking Nights planned throughout the show.